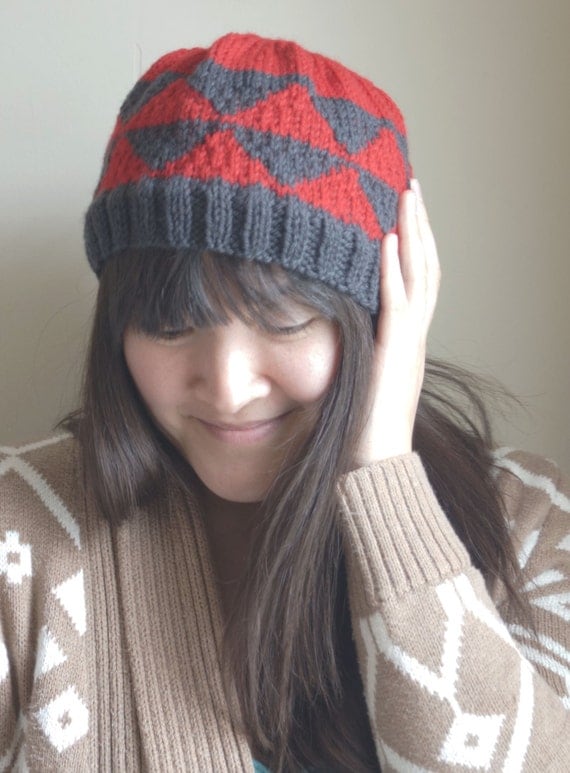 I still consider myself fairly new to the knitting world. I'd dabbled before, but my main yarn craft had been crocheting before this year. I'd always admired the clean, tight stitches in knitted works, but thought I couldn't actually make them myself. But once I mastered knitting and got a grasp on knitting in the round, I wanted to set my sights a little higher. Enter:
colorwork
. It makes knitted works so interesting and personal, and since everything can be mapped out on a grid I figured, how hard could it be?
My first ever colorwork was this triangle hat in Patton's pure wool. It's a very simple pattern (doing the math kind of intimidated me, so I went with simple shapes that could be repeated), but I really love how it turned out! Now I have a better grasp of how to hold the yarn and keep them straight (though I did end up with some tangles every now and then), and I think I'm finally ready to tackle a more intricate pattern.
It probably would've been easier to try my first colorwork project on some chunkier yarn, but I love the Patton's wool for hats, and the doubled up yarn makes for a warmer knit than usual. I love it! It's one-of-a-kind, and is
available in the shop
.
Have you ever tried colorwork in your knitting before? I'd love any tips or favorite patterns!